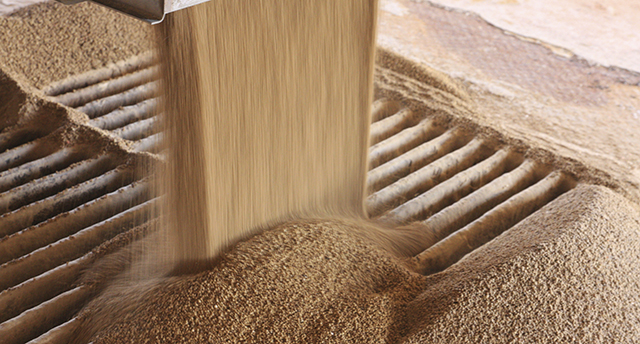 In addition to grain and feed markets, InterSystems, the brand known as a worldwide manufacturer of bulk material handling equipment and industrial sampling systems, is found on a full range of products in support of other industries.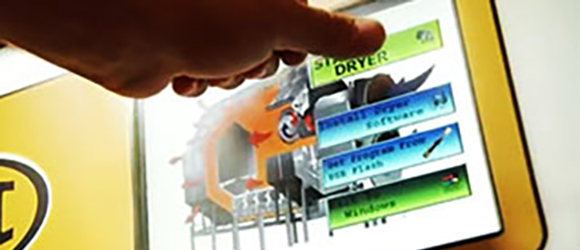 Check this area often for updated manuals, software updates and limited time offers.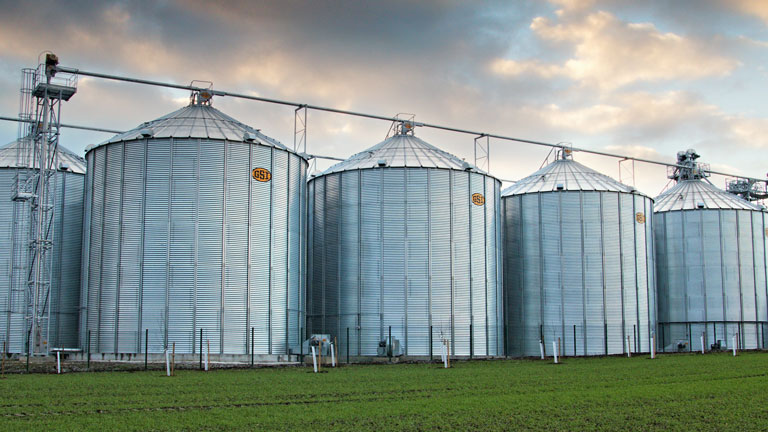 GSI supports agriculture around the globe with the most extensive global manufacturing footprint and dealer network in our industry. We bring our customers local solutions with global expertise.
Grain Flow
Automatic in-bin drying system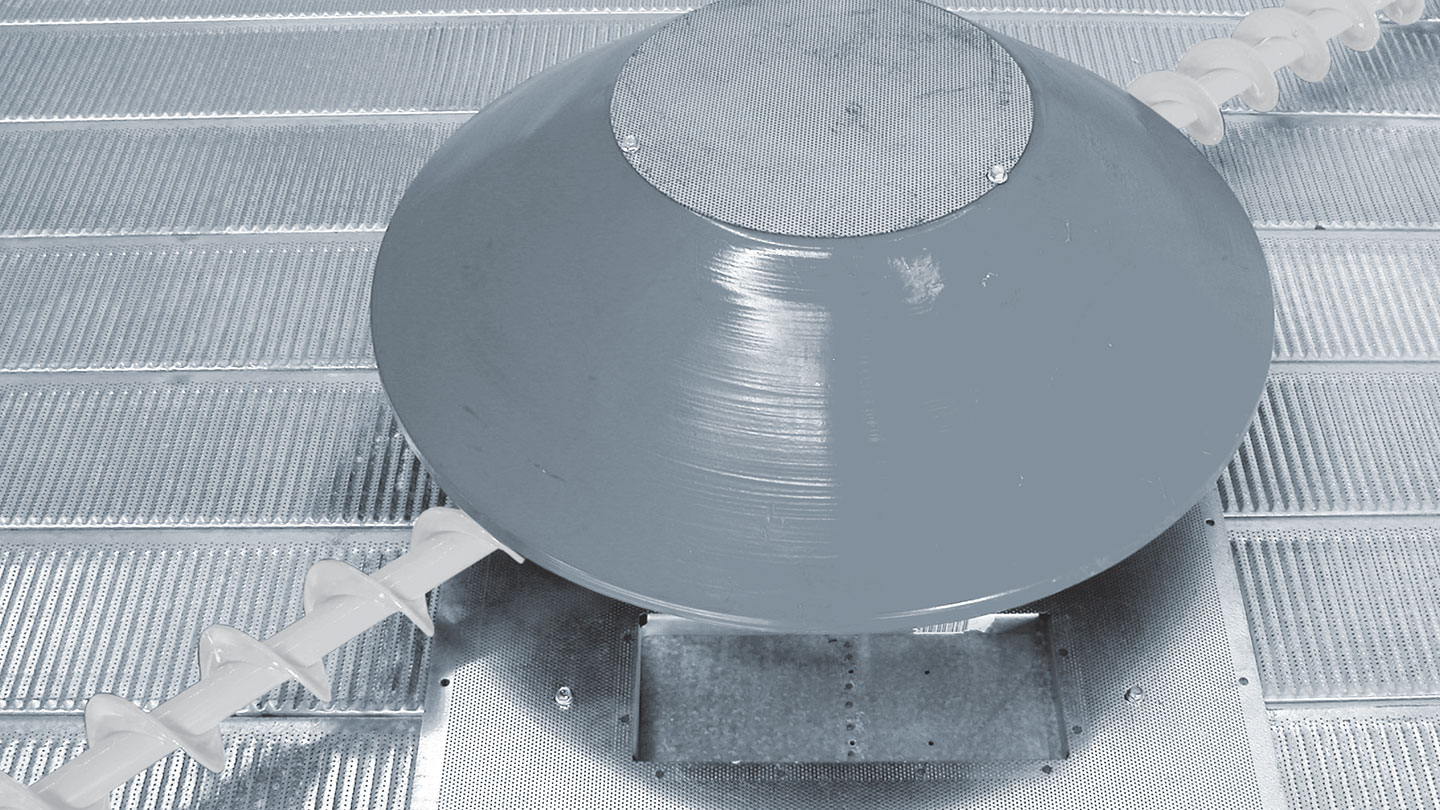 Grain Flow
Automatic in-bin drying system
Highlights
Adding Grain Flow to a conventional drying bin provides a significant increase in capacity.
Calc-U-Dri controls provide complete operational and moisture control.
Pulling only the dried grain off the bottom of the bin improves efficiency while preserving exceptional grain quality.
Combine with a GSI Trans-Fer pneumatic unloading system and a GSI StirAtor for maximum efficiency.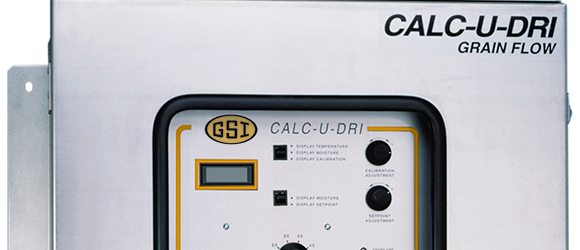 Operational control for Grain Flow
Calc-U-Dri Controls
The Calc-U-Dri control provides operational control for the bottom sweep auger system with full safety monitoring. It periodically trials with a short period of grain movement and only continues if the moisture of the grain in at the desired level. Designed in house, the Calc-U-Dri uses a proven capacitance sensor to calculate grain moisture. It also provides easy calibration of the moisture to insure accurate operation.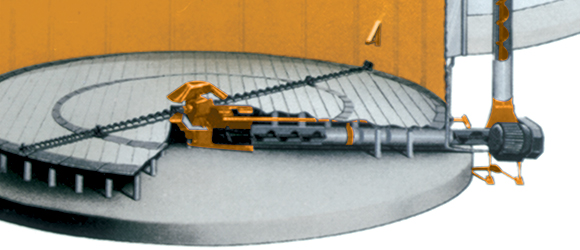 Built for Long Life
Floor Unload System
There is a 16' (4.88 m) grain depth limit, with tapered floor augers to bring the grain to the discharge evenly across the drying floor. A unique hood delivers the grain in the center of the bin to the discharge without paddles or damage to the grain. The system flows up to 700 BPH (17.78 MTH) in operation and has a slide gate for general unloading of dried grain at the end of the season at 1500 – 2000 BPH (38.1 - 50.8 MTH).