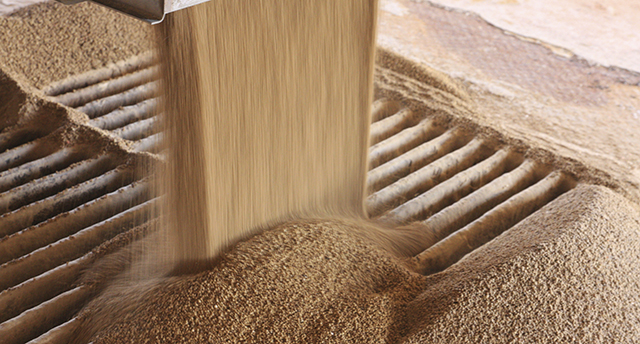 In addition to grain and feed markets, InterSystems, the brand known as a worldwide manufacturer of bulk material handling equipment and industrial sampling systems, is found on a full range of products in support of other industries.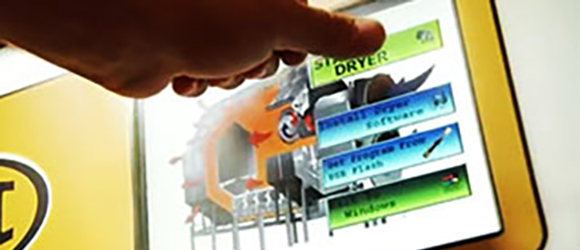 Check this area often for updated manuals, software updates and limited time offers.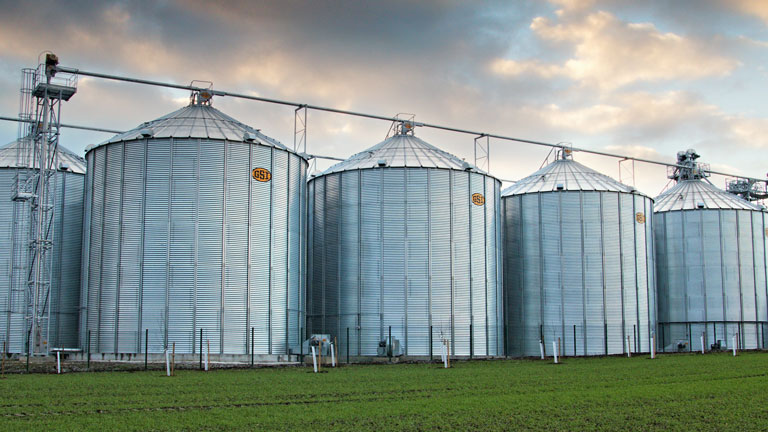 GSI supports agriculture around the globe with the most extensive global manufacturing footprint and dealer network in our industry. We bring our customers local solutions with global expertise.
3i RollerFLO
Enclosed Belt Conveyor
Capacities from 30,000 to 125,000 BPH (762 to 3175 MTH)
3i RollerFLO
Enclosed Belt Conveyor
Capacities from 30,000 to 125,000 BPH (762 to 3175 MTH)
Highlights
3i RollerFLO™ Enclosed Belt Conveyor (patent #US8225926) features heavy duty idlers, a reinforced top channel and external flange bearings.
Idler and belt life spans are improved by the use of independent idlers which eliminates differential speeds typically found with the use of spool-type idlers.
Independent idlers also allow for deeper trough profiles and higher capacity belt.
Painted, galvanized or stainless steel finish options.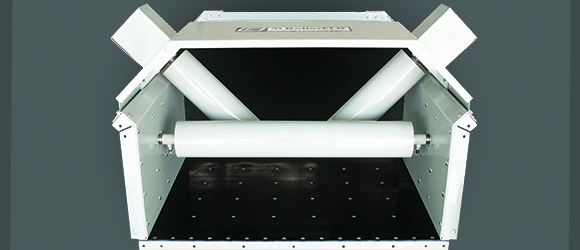 Engineered to last
Heavy duty idlers, rugged idler shafts and reinforced structural support will meet the demands of your facility, day after day. In addition to larger idlers and idler shafts, the 3i features full-reinforced side panels and reinforced structural support of the horizontal roller bearing.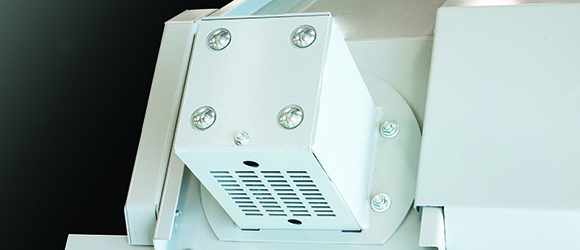 Easy to Maintain
When your system needs service, replacing a bearing, idler or shaft is simplified through 3i's easy access points. By simply loosening five bolts, an idler can be removed through an opening in the side panel. Bearings are accessible from the outside, and the horizontal roller includes a stub shaft.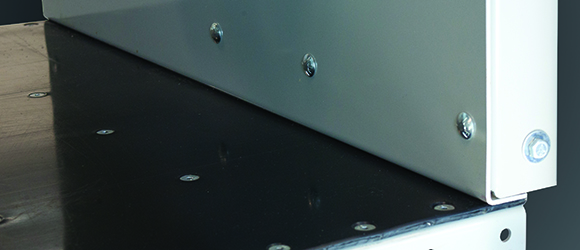 Safer to Operate
Your operation's safety is our priority. Easily monitor your system from the outside through the easy-access idler inspection panel. Material build-up and infestation are all but eliminated with the full-width UHMW bottom.