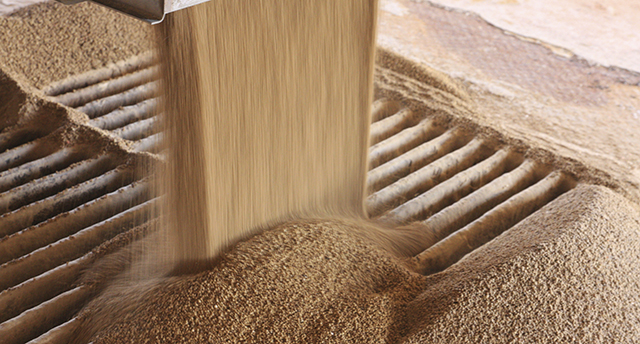 In addition to grain and feed markets, InterSystems, the brand known as a worldwide manufacturer of bulk material handling equipment and industrial sampling systems, is found on a full range of products in support of other industries.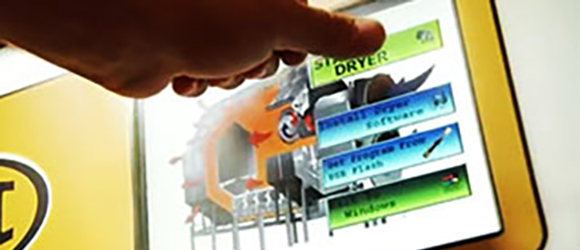 Check this area often for updated manuals, software updates and limited time offers.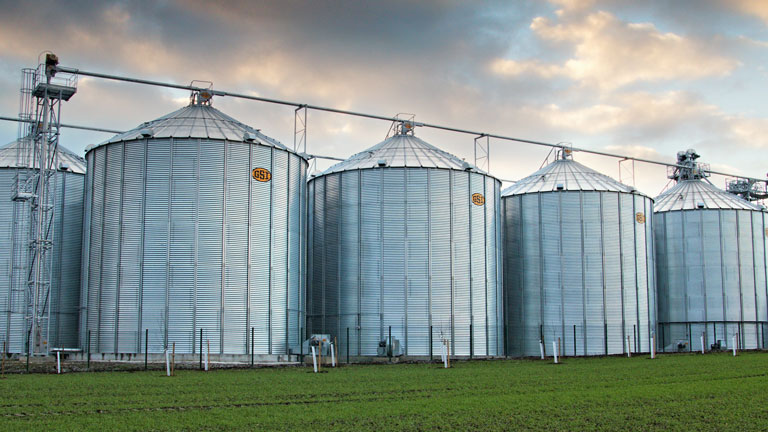 GSI supports agriculture around the globe with the most extensive global manufacturing footprint and dealer network in our industry. We bring our customers local solutions with global expertise.
GSI Bucket Elevators
Move grain gently and efficiently
Capacities from 1,500 to 60,000 BPH (38.10 to 1524 MTH)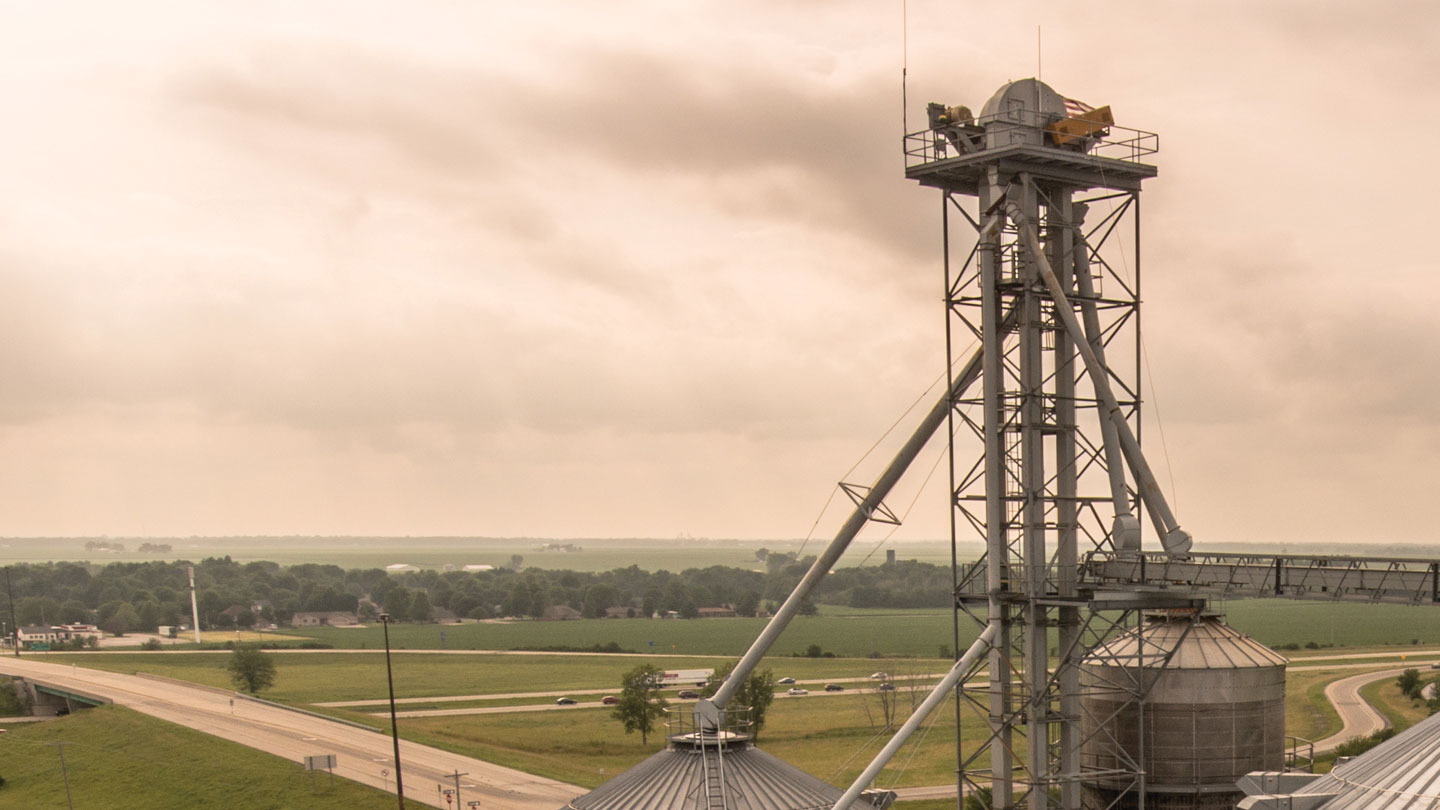 GSI Bucket Elevators
Move grain gently and efficiently
Capacities from 1,500 to 60,000 BPH (38.10 to 1524 MTH)
Highlights
Pulley sizes from 16" to 48" (406.4 to 1219.2 mm)
Designed to perform day after day, whether you are loading out daily from your facility or pushing through harvest.
Galvanized or powder coat finish options.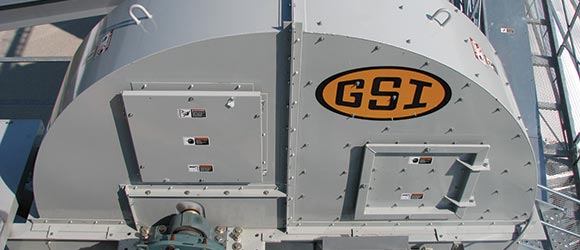 Heavy Duty
Head Construction
GSI Bucket Elevator heads are built to provide years of reliable service and give you the customization you need. Our head construction features a 2-piece design to allow for interior accessibility. Our full-radius contoured head minimizes wear and improves material flow while multiple liner options ensure your machine is designed specifically to your conditions.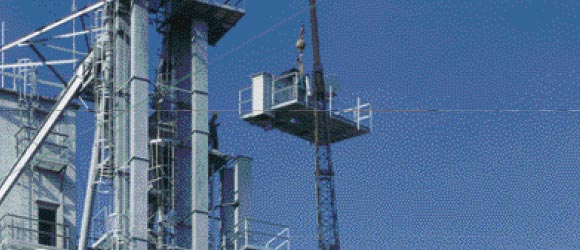 Built to Last
Square Trunking
GSI's durable bucket elevator construction includes continuously welded structural angle iron flanges and unique bolted double tie angles to ensure rigid and square trunking that will last.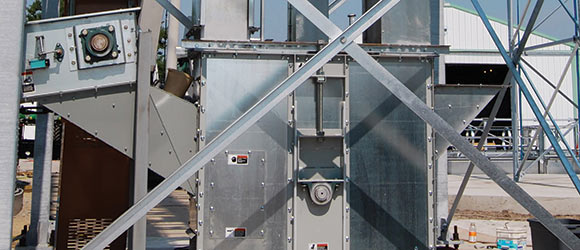 Durable
Boot Construction
A structural iron frame provides solid construction through the boot, and all stiffeners and frames have powder coated finishes for maximum corrosion resistance. Externally mounted pillow block bearings offer you easy access cleanout doors and multiple options to give you the durability and ease you need.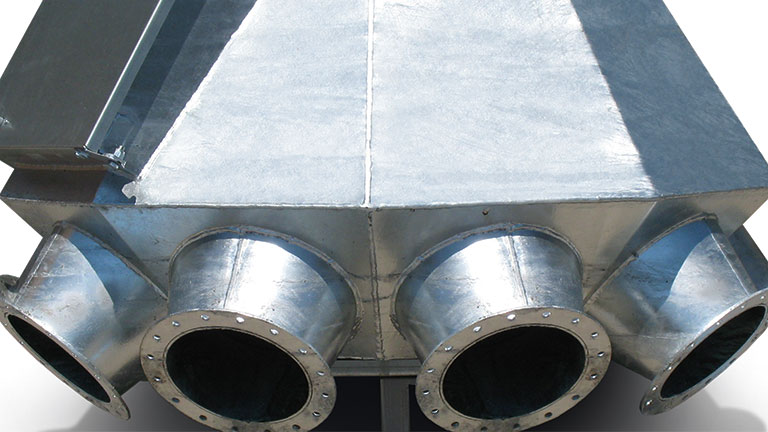 6", 8", 10", 12", 14" Discharge Sizes
Distributors
Moving your grain accurately and efficiently is reliant on the performance of your distributor. GSI's distributors are designed to seamlessly direct your grain where it needs to go while preserving grain quality. Available in flat or winged back configurations in multiple discharges and diameters, GSI has the distributor for your operation.