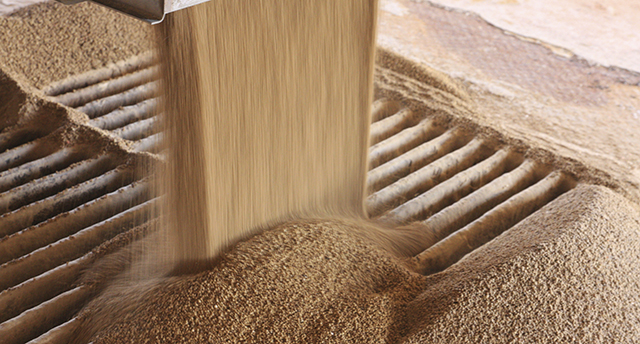 In addition to grain and feed markets, InterSystems, the brand known as a worldwide manufacturer of bulk material handling equipment and industrial sampling systems, is found on a full range of products in support of other industries.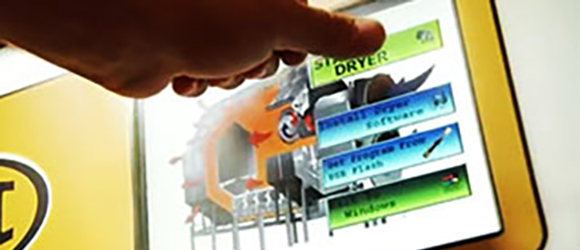 Check this area often for updated manuals, software updates and limited time offers.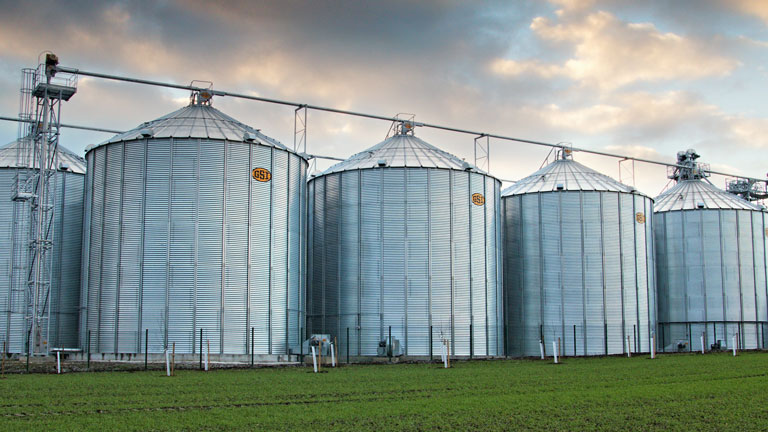 GSI supports agriculture around the globe with the most extensive global manufacturing footprint and dealer network in our industry. We bring our customers local solutions with global expertise.
40-Series Grain Bins
Maximize your profitability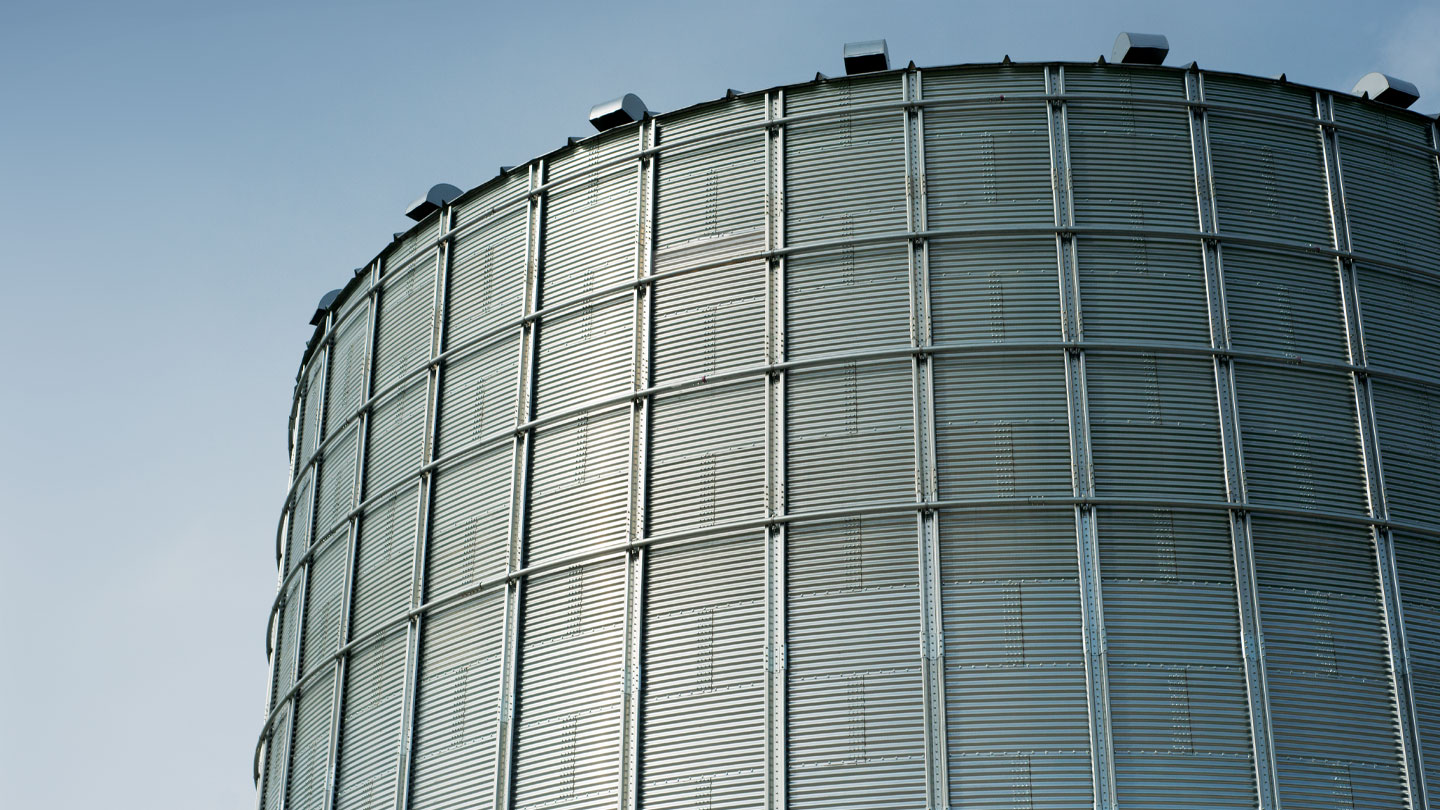 40-Series Grain Bins
Maximize your profitability
Highlights
Capacities up to 1.9 million bushels.
Diameters up to 156'.
JS500 bolts paired with sealing washers to protect grain.
High-tensile steel sidewall sheets rated up to 70,000 psi (450 MPa) minimum.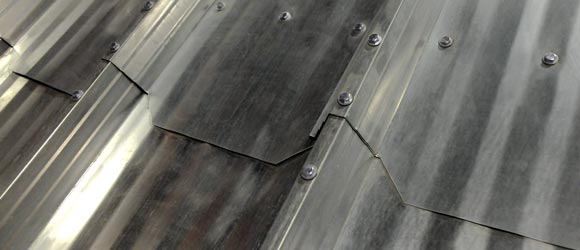 Increased Strength
Roof Panels
40-Series™ roof panels incorporate a 3" (76.2 mm) tall rib with over and under lap profiles ensuring a precise fit. 3-bend rib profiles are also incorporated in the design for increased strength to stand up even in the harshest of environments.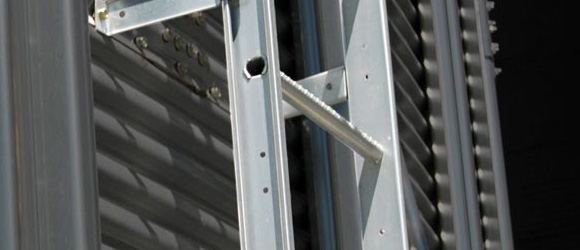 Stairs, Ladders, Cages, Platforms
Accessibility
Your safety is a top priority. Durable and weather-resistant GSI stairways, ladders, cages, platforms, sidewall doors, steps, and roof caps are designed to provide safe, convenient access points.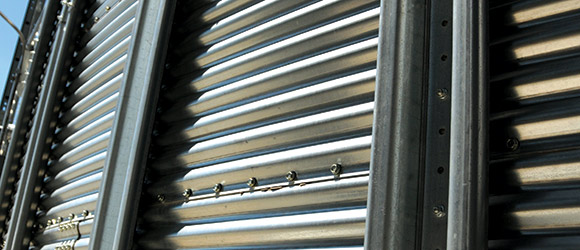 Superior Protection
Sidewall Sheets
Each GSI bin is efficiently designed to handle maximum loads for unmatched strength. Most sidewall sheets are manufactured from high-tensile steel that is rated at 70,000 psi (480MPa) or greater.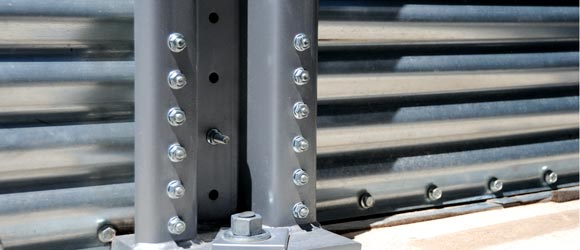 Improved Stiffener Profile
Stiffeners
GSI's stiffener profiles and the use of up to 2-gauge material make bins stronger, allowing 40-Series Bins to go taller. Improved stiffener profile design is manufactured on precision roll-forming equipment for superior quality. Base stiffener boots are powder-coated so they won't rust over time.
Available on 4024, 4022 and 4032 models.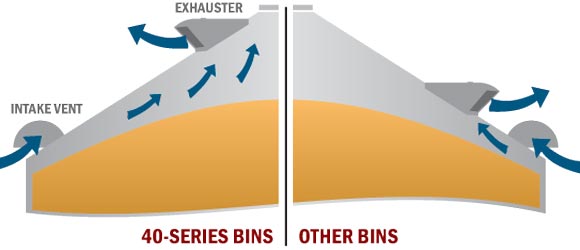 Precision Engineered
Z-Tek™ Roof System
GSI's 4032 36' (10.97 m) and larger feature the precision-engineered Z-Tek™ Roof System. Designed for increased load capacity, the system incorporates z-shaped rafters and purlins, clips, peak ring, flat top, and roof panel for unsurpassed strength and protection.
Available on 4032 models.