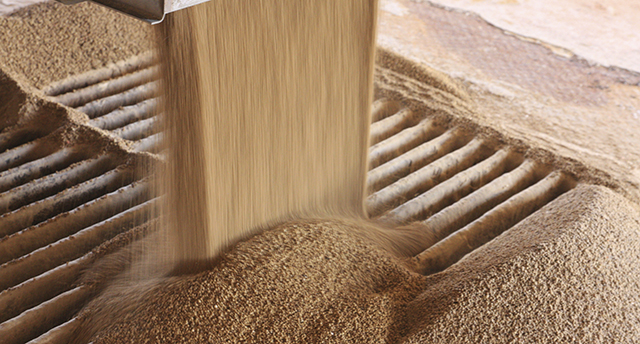 In addition to grain and feed markets, InterSystems, the brand known as a worldwide manufacturer of bulk material handling equipment and industrial sampling systems, is found on a full range of products in support of other industries.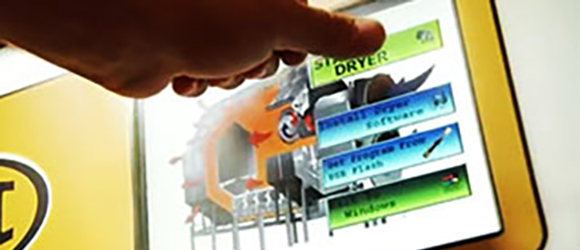 Check this area often for updated manuals, software updates and limited time offers.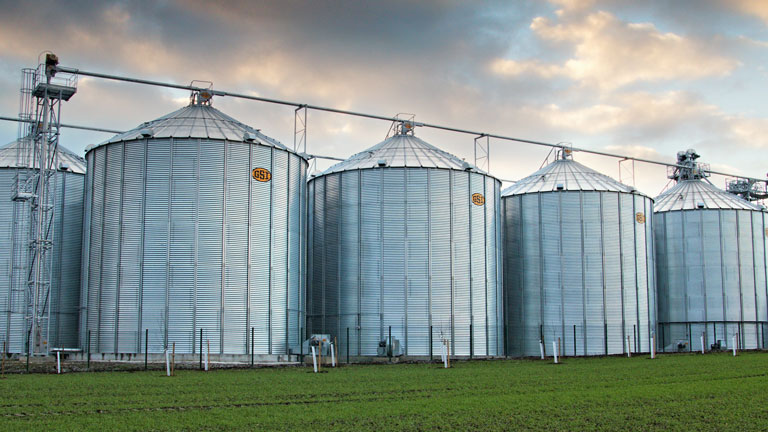 GSI supports agriculture around the globe with the most extensive global manufacturing footprint and dealer network in our industry. We bring our customers local solutions with global expertise.
Fans and Heaters
Keep Your Grain in Condition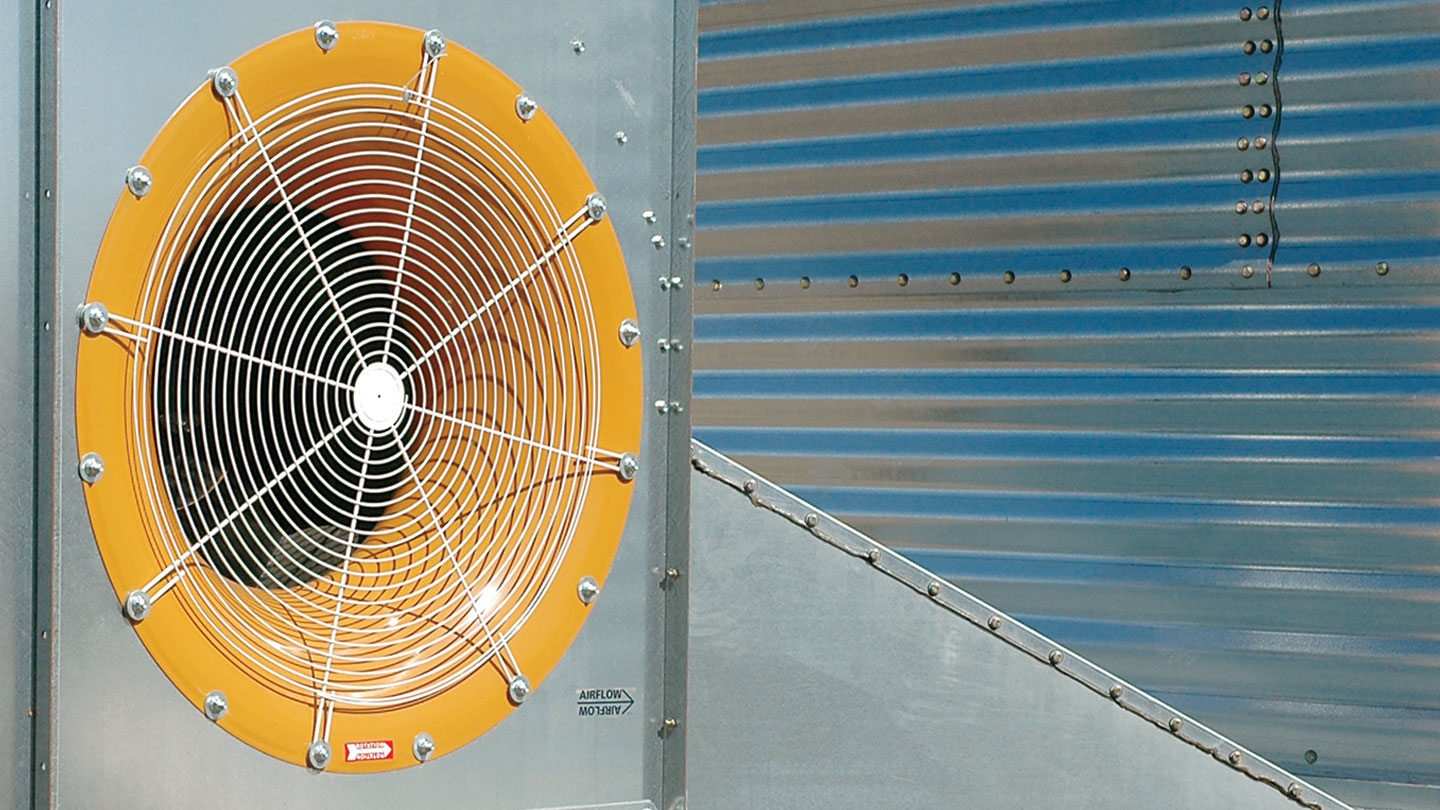 Fans and Heaters
Keep Your Grain in Condition
Highlights
Having the right size of fan and drying system for your specific operation is key. Too much airflow can be as bad – sometimes even worse – than too little airflow.
Choose from a variety of high efficiency vane axial, centrifugal, and inline centrifugal fans and heaters.
Designed to reduce costs and boost performance.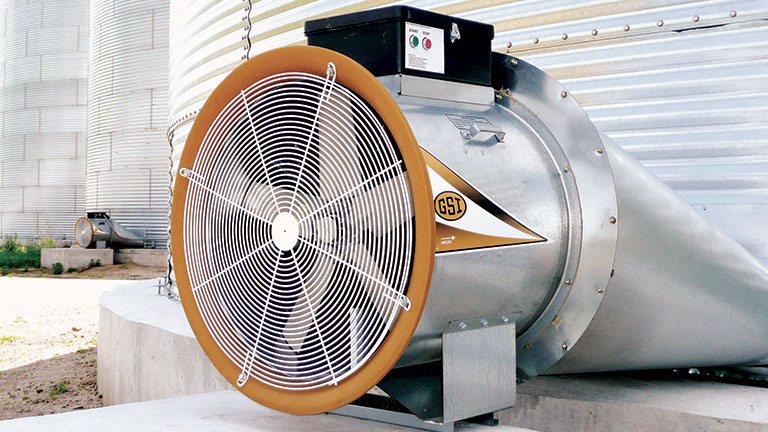 Vane Axial Fans
For application requiring high airflow at static pressures below 6" (depending on bin diameter), GSI offers vane axial fans in 12" diameter (1 HP) through 28" diameter (15 HP). Vane axial fans 18" and smaller use cast aluminum blades. Vane axial fans 24" through 28" use durable composite airfoil blades that are lightweight for easy starting and function well in this type of environment.
The 12" through 28" (1-15 HP) units feature a 3450 RPM motor for increased fan performance and energy efficiency. Close fan blade tip clearance and straightening vanes provide maximum air flow and reduced turbulence to ensure smooth and consistent airflow. All 24" and 28" vane axial fans also include a durable plastic inlet venturi which funnels air more efficiently into the fan.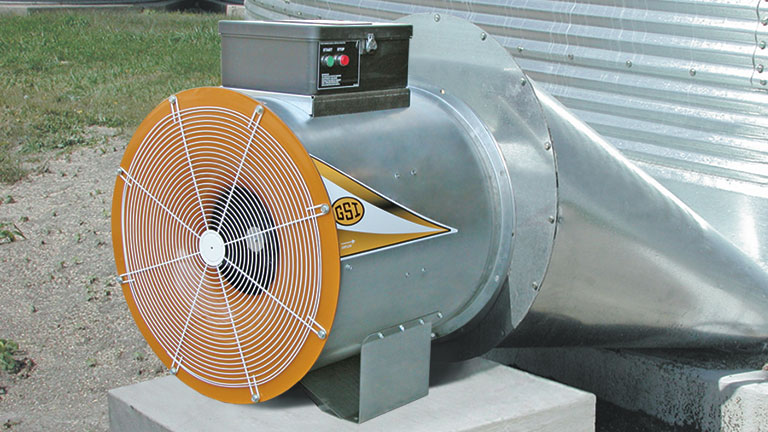 Inline Centrifugal Fans
Aeration jobs at high static such as with milo, wheat or rape seed require special consideration. Aerating tall hopper tanks presents another challenge. The inline centrifugal fan is designed to handle both of these applications effectively.
Suited for higher static pressures, beyond the performance range of vane axial fans, the inline centrifugal fan offers higher static pressure capabilities than a 1750 RPM centrifugal fan at a lower cost.
Inline centrifugal fans make less noise than vane axial fans at 3500 RPM due to the fan wheel being totally enclosed in the fan housing.
Inline Centrifugals can not be used with heaters due to their design.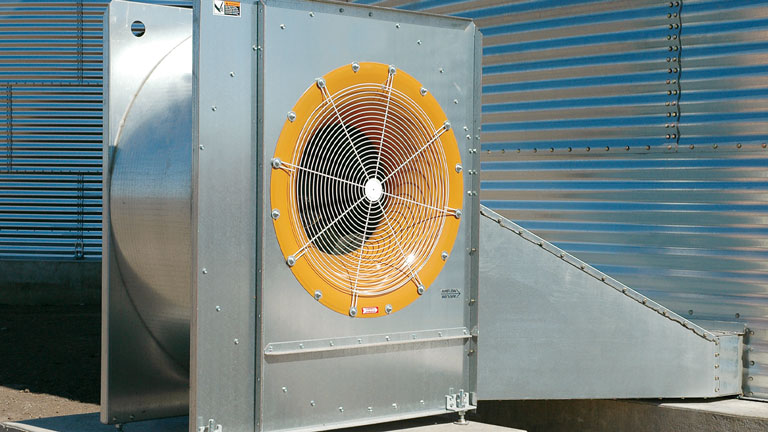 1750 and 3500 RPM Models
Centrifugal Fans
1750 RPM CENTRIFUGAL FANS
Built with a heavy galvanized steel, scroll-type housing and inverted inlet venturi. A non-overloading backwardinclined airfoil wheel provides high airflow with a long motor life. These fans operate at a low noise level and accommodate a variety of heaters for use on drying bins where higher capacities are required. Models are available from 5 - 50 HP with static pressures up to 11".
3500 RPM CENTRIFUGAL FANS
Designed to operate in static pressures up to 22". These fans are used primarily with tall tanks or small grains tanks with high resistance to airflow. 3500 RPM centrifugal fans can not be used with heaters due to their design.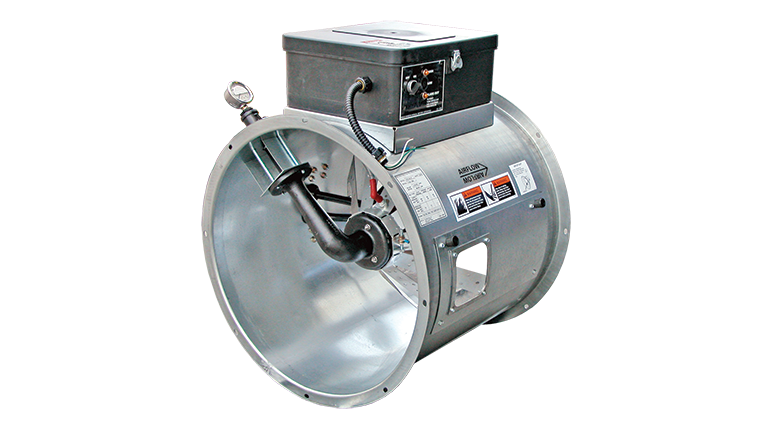 Vane Axial Downstream Heater
For use as a medium to high temperature downstream on axial fans or with deluxe models as a low temperature, equilibrium or medium temperature burner on 1750 RPM centrifugal fans.
With capacities up to 3.0 million BTU/hr., our vane axial fan and heater combination provides the very best in high capacity grain drying. Vane axial heaters are available in 18" to 28" dia., liquid propane, propane vapor or natural gas models.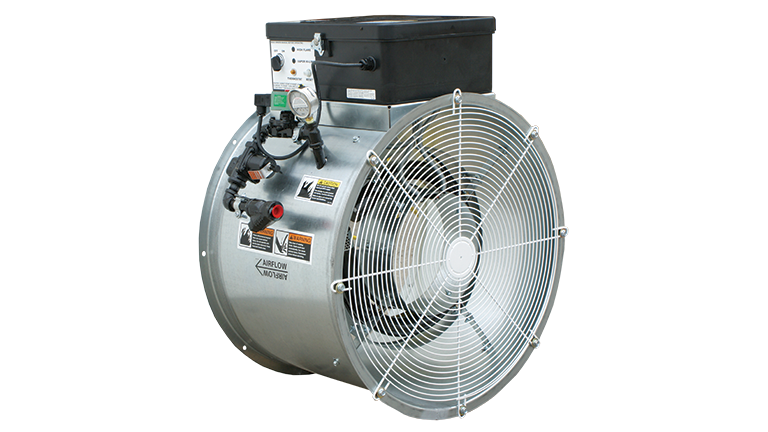 Upstream Heater
A low or medium temperature burner for use only upstream on 1750 RPM centrifugal fans. Capable of .3 to 1.1 million BTU/hr., and available in propane vapor or natural gas, perfect for the drying/aeration of rice, corn or other select grains.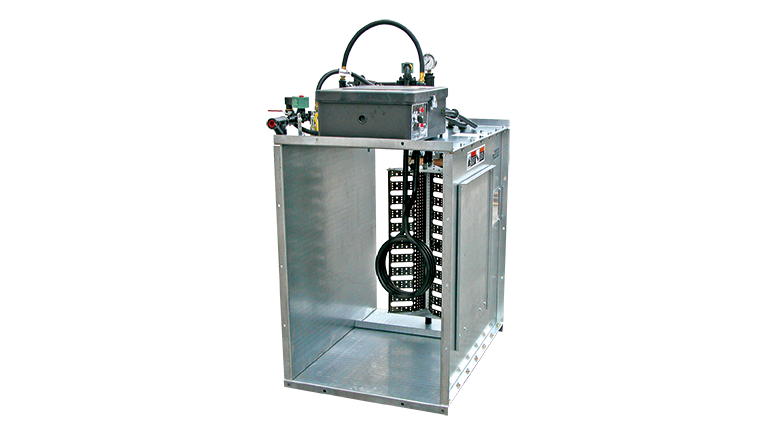 Centrifugal Downstream Heater
For use downstream as a medium or high temp burner on 1750 RPM centrifugal fans. Not for use as a low temperature burner. Specially designed burners are adjustable for uniform heating temps with a choice of liquid propane, propane vapor or natural gas. Available for GSI 1750 RPM (10-40 HP) centrifugal models, the downwind centrifugal burner is capable of capacities up to 4.2 million BTU/hr.