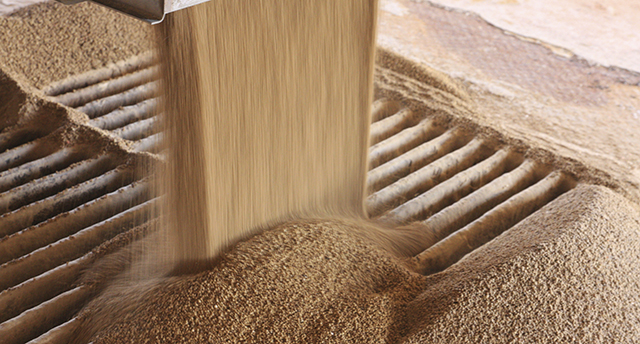 In addition to grain and feed markets, InterSystems, the brand known as a worldwide manufacturer of bulk material handling equipment and industrial sampling systems, is found on a full range of products in support of other industries.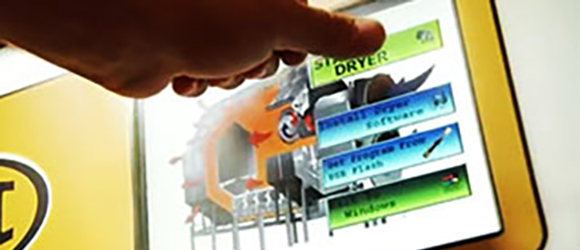 Check this area often for updated manuals, software updates and limited time offers.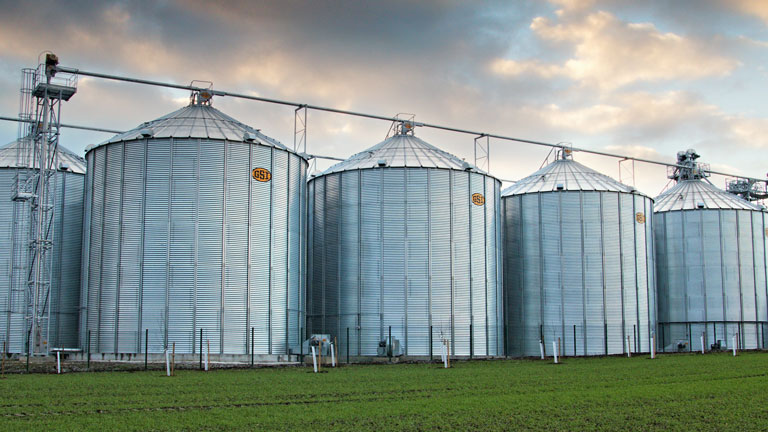 GSI supports agriculture around the globe with the most extensive global manufacturing footprint and dealer network in our industry. We bring our customers local solutions with global expertise.
Automatic Grain Samplers
Accurate, Representative Samples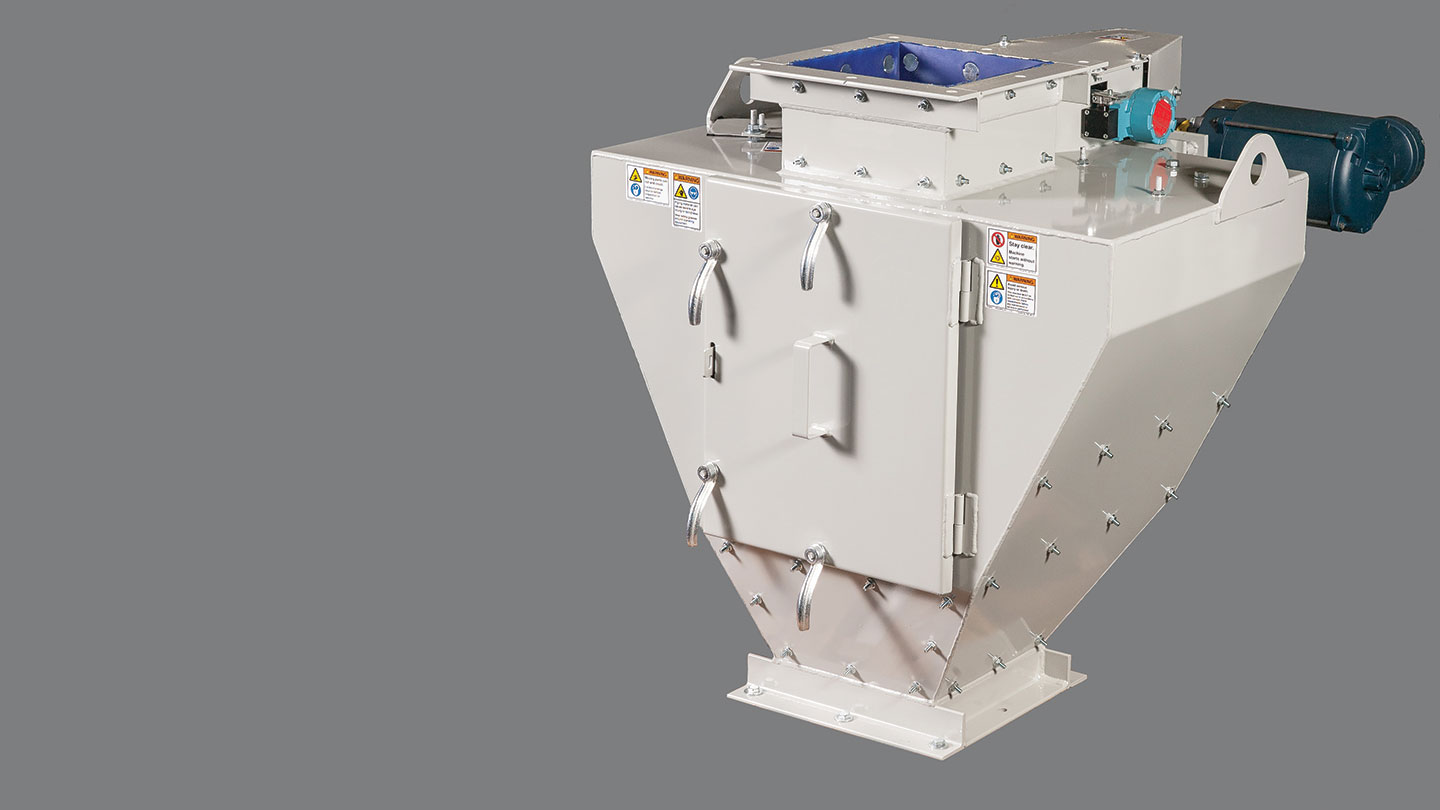 Automatic Grain Samplers
Accurate, Representative Samples
Highlights
Adapt readily to your particular application, regardless of capacity, layout or material.
An in-line automatic sampler - or primary cross-cut sampler - is frequently installed in place of a section of spouting as a 45° or 90° model.
A variety of automatic controls and collection systems options offers more opportunities to create the sampling system that best fits your needs.
Painted carbon steel or stainless steel construction options.
Samples granular, flake, pellet, slurry and other materials in a vertical gravity conveying line.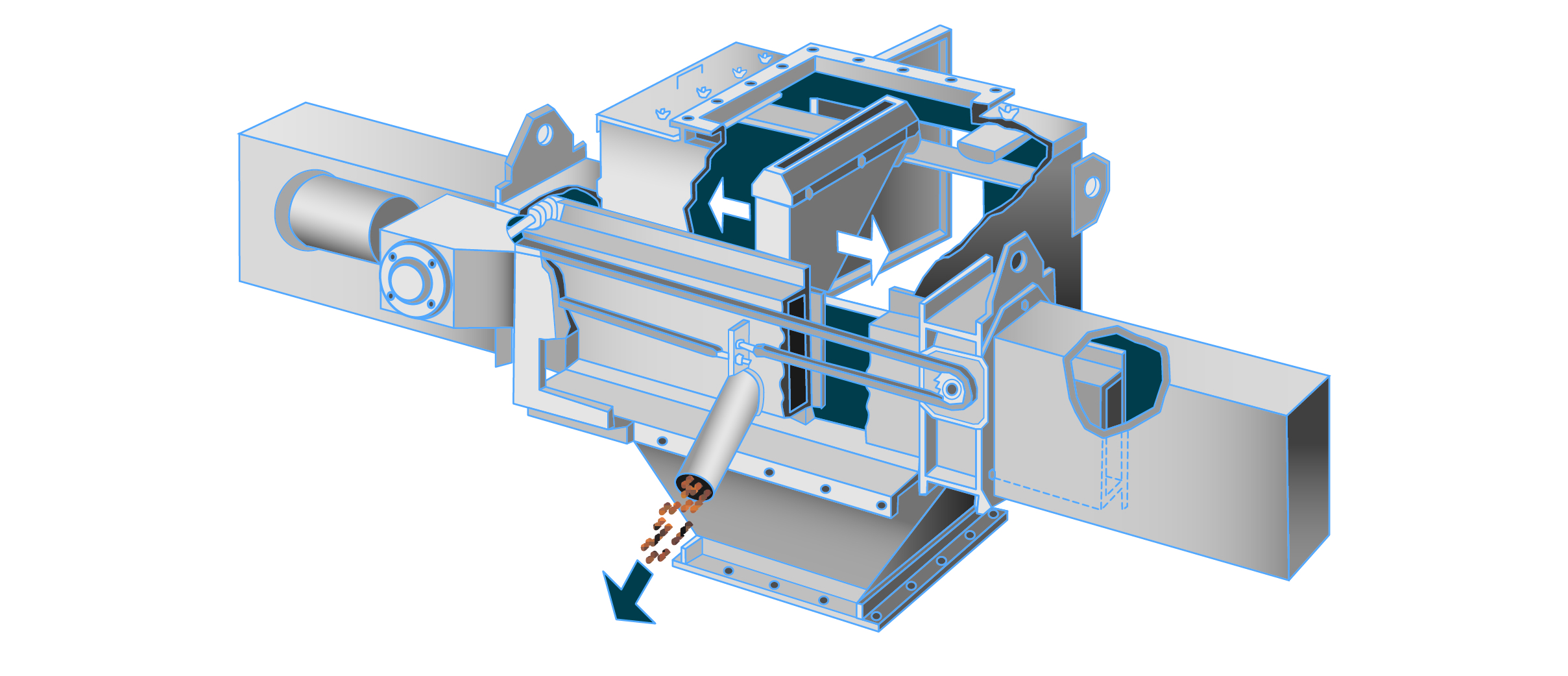 High Volume Operation in 45°, 60°, 90° Spouts
GCE Cross-cut gravity sampler
This sampler is constructed of carbon steel with 5/16" (7.94 mm) EMBU lining. Standard features include steel slide plate, slide plate cam followers, fabricated box slide plate, bolt-in pelican, heavy-duty drive, large inspection door and flip out dust seals. Electric drive is standard. GCE Cross-Cut Samplers are FGIS and CGC approved.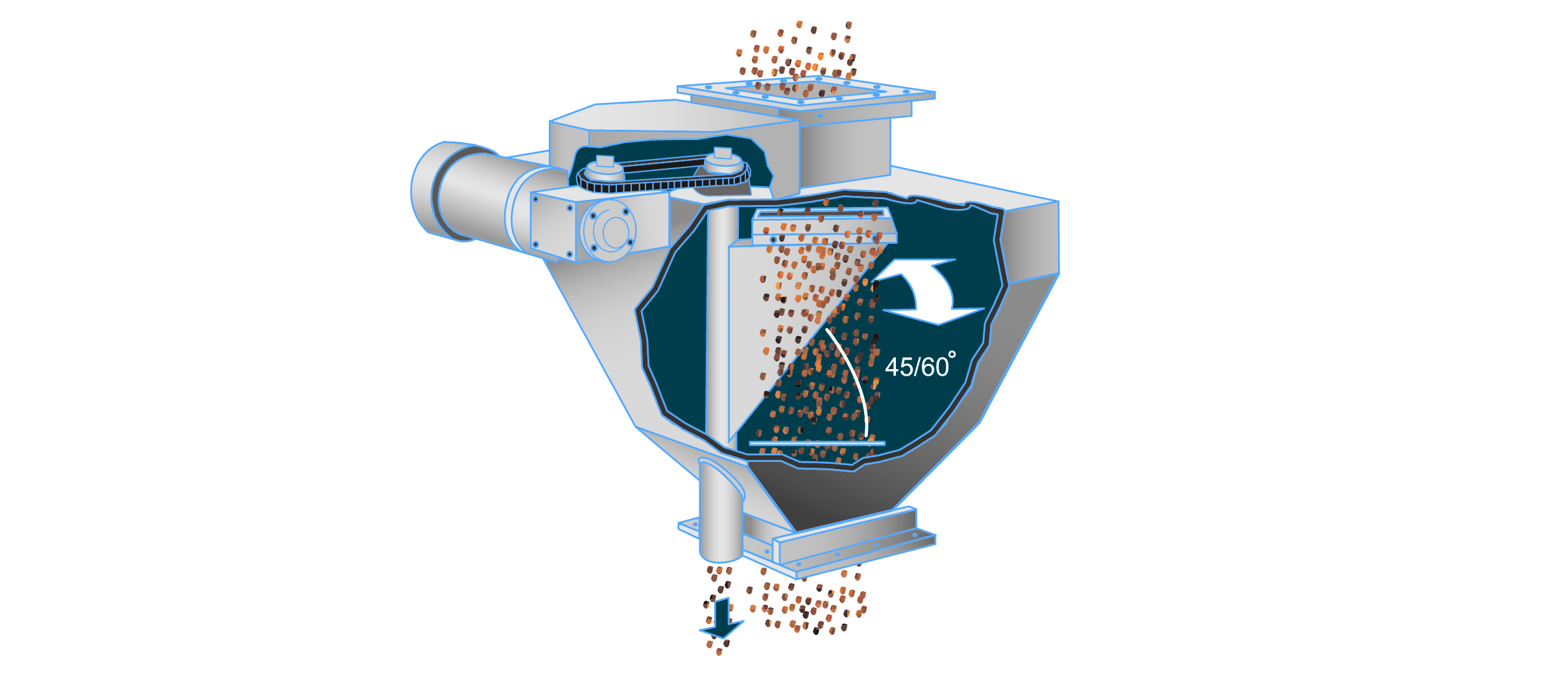 Vertical (90°) Gravity Flow Spouts/Chutes
GRE Rotary Cross-cut gravity sampler
The internal pelican traverses through the material stream to obtain an accurate sample and moves out of the stream when not taking a sample. The unit features dust tight design with heavy gauge steel, 5/16" EMBU liners and replaceable cutter blades on the pelican. Pelicans can be either 45° or 60° styles depending upon the flow characteristics of the material. Electric drive is standard. GRE Rotary Cross-Cut Samplers are FGIS and CGC approved.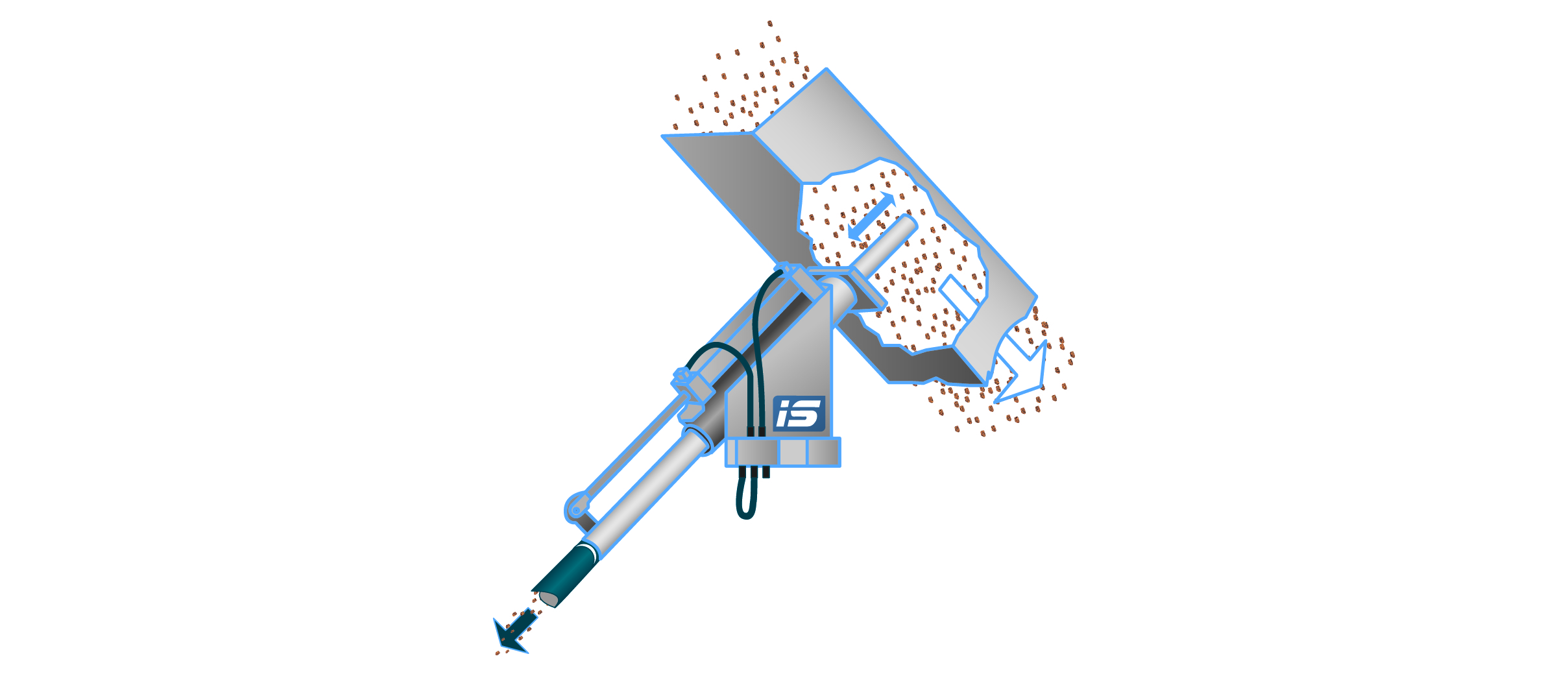 Inclined or Vertical 45° or 90° Applications
Gravity Chute Spot Sampler (GP)
This sampler features easy installation and simple operation with one moving main part. Adjustable sampling frequency with automatic or manual operation is standard. When activated, the slotted, stainless steel sample tube enters the product stream and takes a sample. The sample then flows by gravity to a sealed container. When not sampling, the sample tube is retracted and out of the product stream. Drives can be electric, pneumatic or hydraulic. Not legal for trade.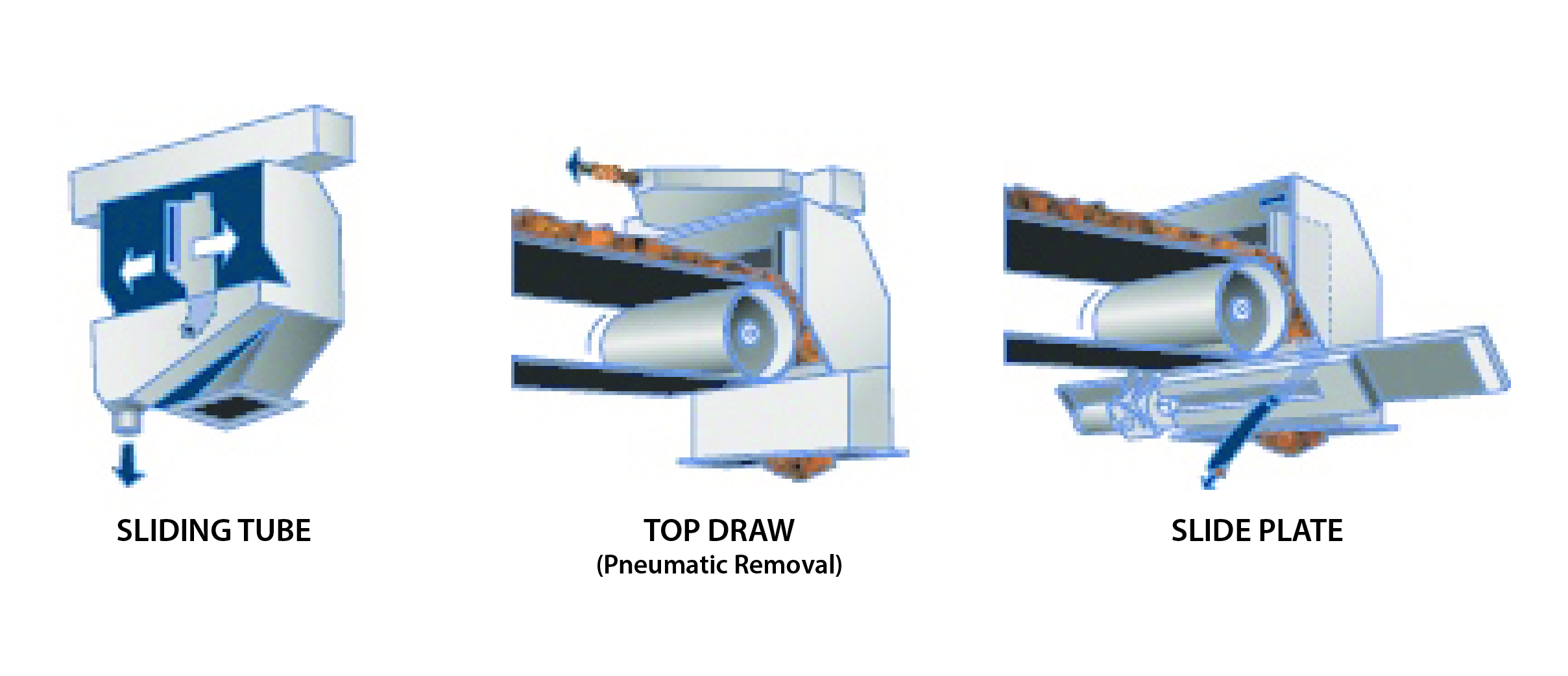 Belt End Cross-Cut samplers
All models feature sample delivery by gravity or pneumatics and are custom designed to meet your operation's needs. Features include internal access for serviceability, rugged heavy-gauge steel construction, heavy-duty drive components, abrasion-resistant liners at all wear points and replaceable cutter blades. These models are designed as "drop-in" models or as complete discharge hoods. The pelican rests behind the dust seal and out of the material stream when not operating. Electric drive is standard. Belt End Cross Cut Samplers are FGIS and CGC approved.