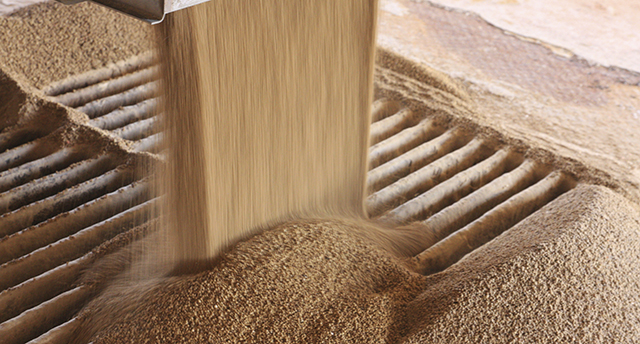 In addition to grain and feed markets, InterSystems, the brand known as a worldwide manufacturer of bulk material handling equipment and industrial sampling systems, is found on a full range of products in support of other industries.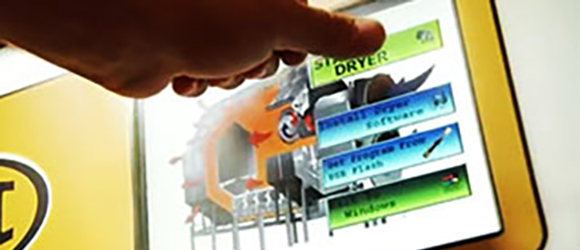 Check this area often for updated manuals, software updates and limited time offers.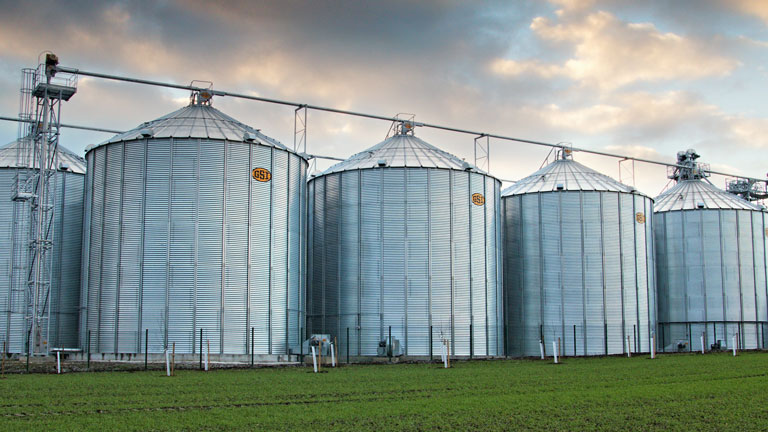 GSI supports agriculture around the globe with the most extensive global manufacturing footprint and dealer network in our industry. We bring our customers local solutions with global expertise.
AgriDry Gravity Grain Spreaders
Distribute grain without compromising quality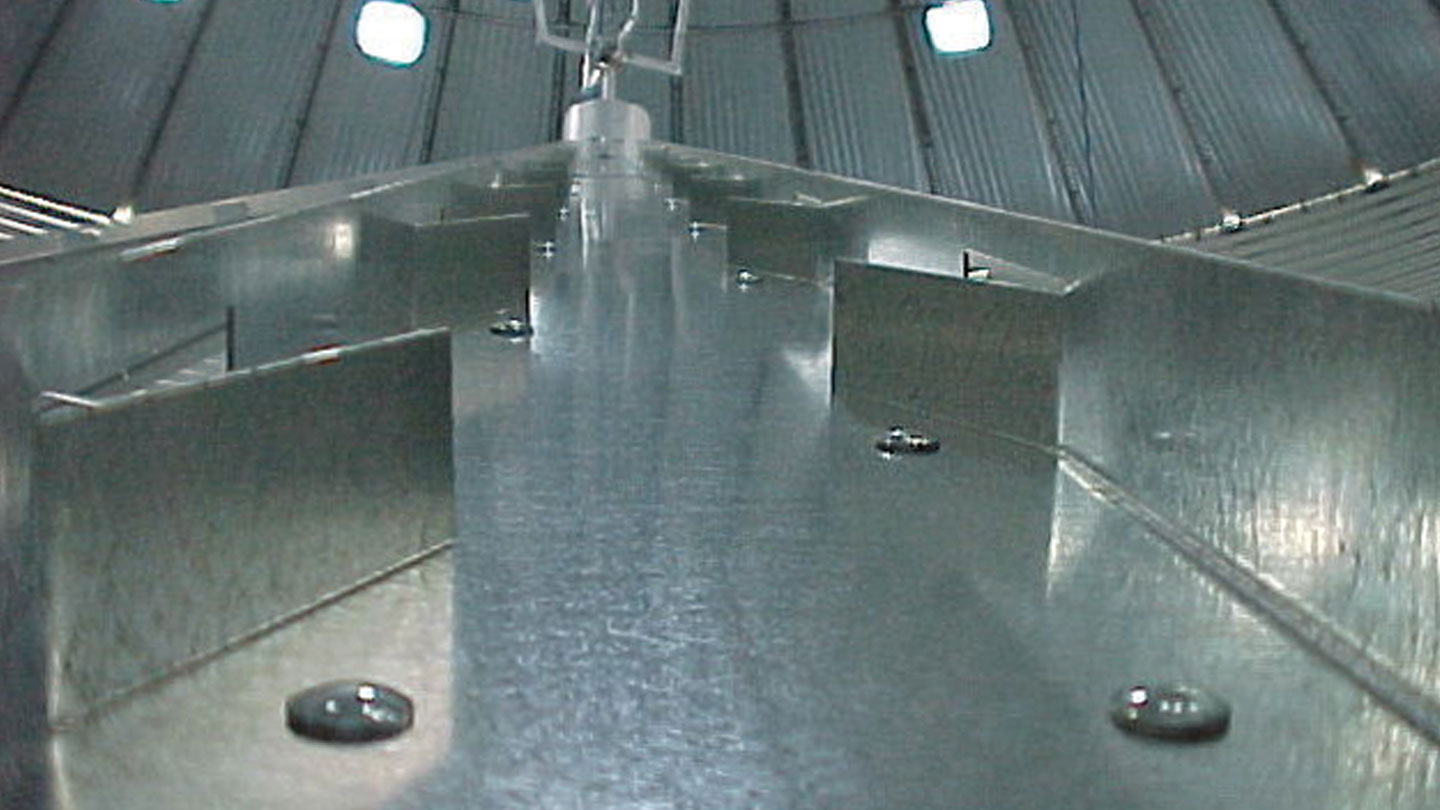 AgriDry Gravity Grain Spreaders
Distribute grain without compromising quality
Highlights
Gentle on grain and tough enough to handle fill rates up to 40,000 BPH (1016 MTH).
For bin diameters from 15'-120' (4.57-36.58 m).
Uniformly distributed fines eliminate the time and expense of coring and create a better environment for storage.
Improve fan efficiency, increase storage time and marketing flexibility.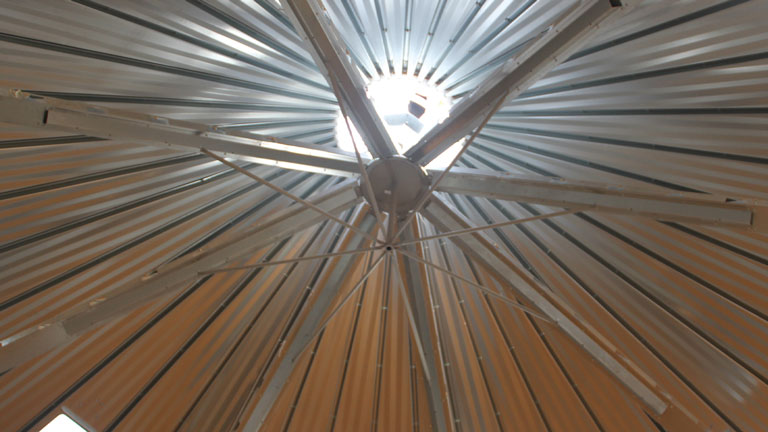 Applications
Low or Variable Fill Rates
The standard spreader and hopper are used for a single fill rate faster than 1500 BPH. For variable fill rates and fill rates less than 1500 BPH we add a tivar hopper insert accessory and filler clips to the spreader to further constrict the grain so it hits the center of the spreader and flows down the chutes in slow fill applications.
Loading Hot or Wet Grain
Extension chutes are available for hot or wet grain fill applications.
High Volume Variable Fill Rates
The 16-2-12000 spreader has 16 chutes instead of 8 chutes to better meet the needs of such an application.
Commercial Applications
The AgriDry Mega Spreader Series is designed to handle fill load capacities up to 40,000 BPH. The Mega Spreader is lined with tivar and coated with a special coating to reduce natural wear and increase longevity of the hopper.