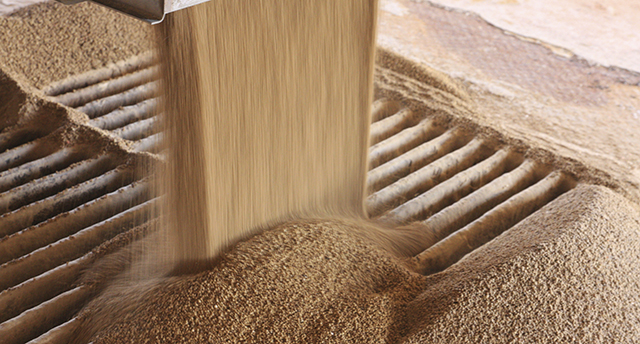 In addition to grain and feed markets, InterSystems, the brand known as a worldwide manufacturer of bulk material handling equipment and industrial sampling systems, is found on a full range of products in support of other industries.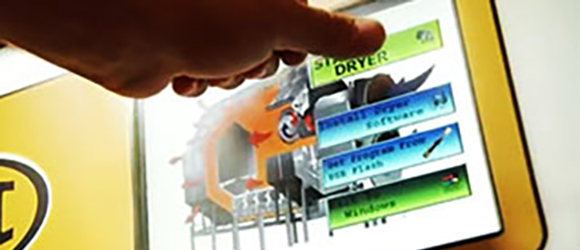 Check this area often for updated manuals, software updates and limited time offers.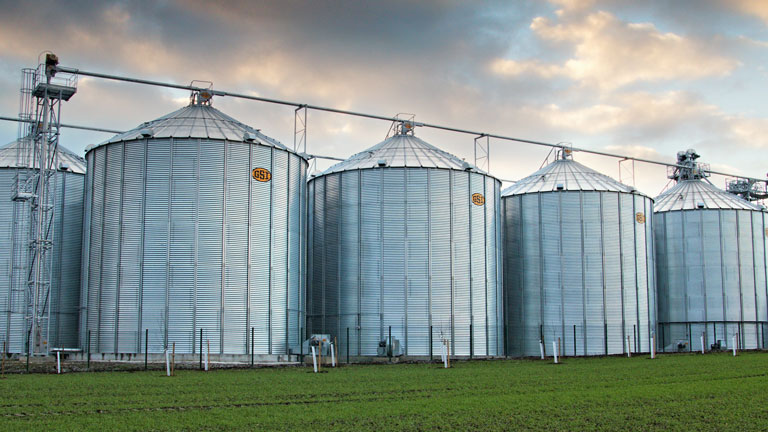 GSI supports agriculture around the globe with the most extensive global manufacturing footprint and dealer network in our industry. We bring our customers local solutions with global expertise.
X-Series Sweep
A True Zero-Entry Sweep
Capacities from 3,000 to 10,000 BPH (76.20 to 254 MTH)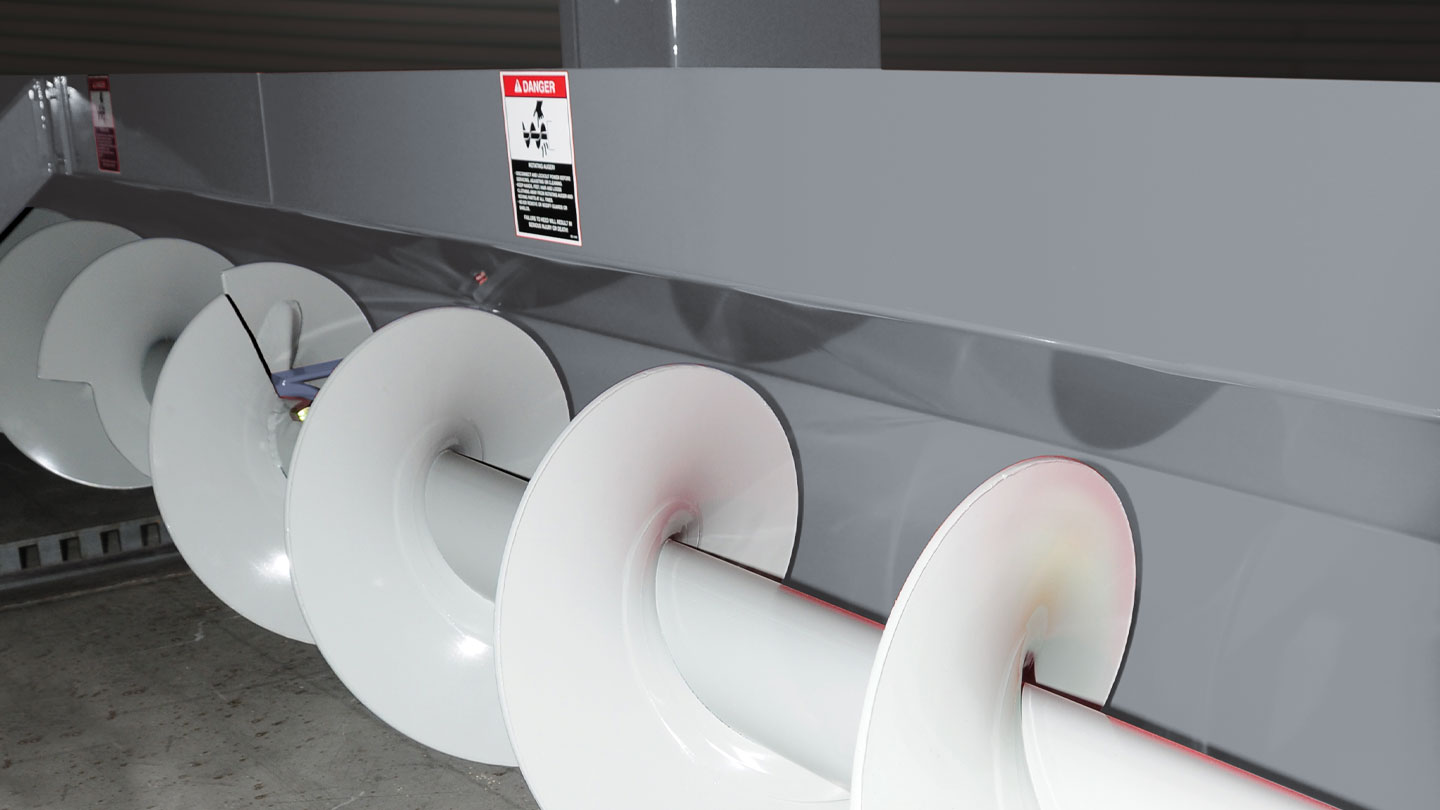 X-Series Sweep
A True Zero-Entry Sweep
Capacities from 3,000 to 10,000 BPH (76.20 to 254 MTH)
Highlights
For bin diameters 30'-156' (9.14-47.55 m) with flush floors.
12" or 16" auger diameters.
No in-bin preparation is required prior to starting the X-Series Sweep.
Simply start and monitor operation from the externally mounted control panel and watch your system work for you.
Heavy-duty leave in place motor covers eliminate the need to uncover or prep motors prior to sweep start up.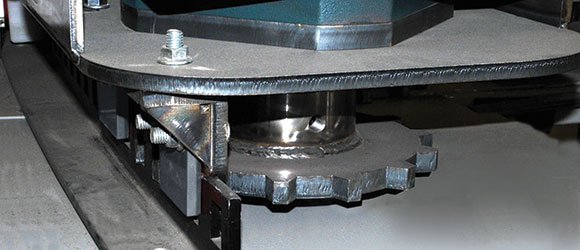 Positive Drive
Motor/gearbox combination drives a sprocket, which engages a track anchored to the concrete floor, eliminating slippage of the drive tractor. Gearbox is factory filled with food-grade lubricant.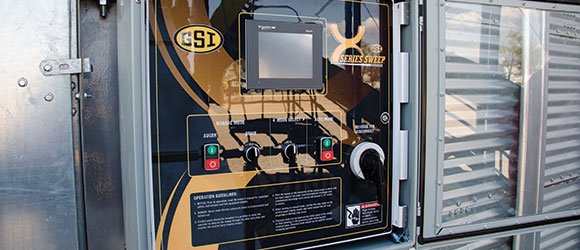 Information at your control
Intuitive Control
In the event of an avalanche, the X-Series senses an amperage spike and reverses the sweep while keeping the flight engaged to allow for seamless operation with no entry.
The control panel monitors and displays key pieces of information, allowing for manual or automatic operation. To further promote safety, the panel allows for the easy integration of safety switches such as light curtains.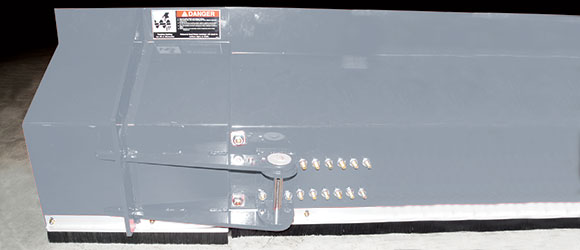 Integrated Plow
Our integrated plow provides a cleaner sweep near the bin wall with an adjustable design to accommodate doorframes. Shear bolt design prevents major damage to sweep or obstacle in event of contact.