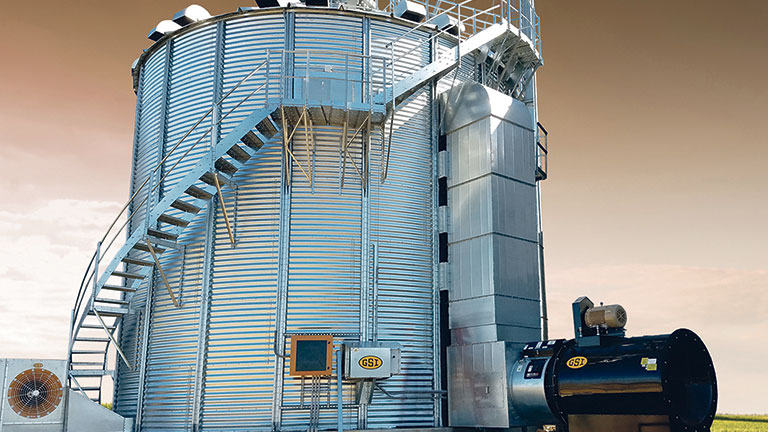 Manitoba is corn poor. The province uses more corn than it grows. One of the hurdles preventing corn expansion is the cost of building adequate capacity for drying and storage.
Evan Erlandson's new grain-handling facility near Altona, Man., will handle three million bushels annually once his two new 190,000-bu. dry bins are standing. His Red River Grain Company began operations in 2021 with a 68,000-bu. wet grain bin married to a GSI TopDry system. He made the decision early in the planning process to use all GSI equipment.
About GSI
GSI® is a brand within AGCO Grain & Protein, a key business unit of AGCO (NYSE:AGCO). AGCO Grain & Protein is represented by five umbrella brands — Cimbria®, GSI®, Automated Production® (AP), Cumberland® and Tecno®. Each brand provides complete solutions in the markets they serve. For more information, visit www.grainsystems.com. For company news, information and events, please follow us on Twitter: @GSI_Grain.